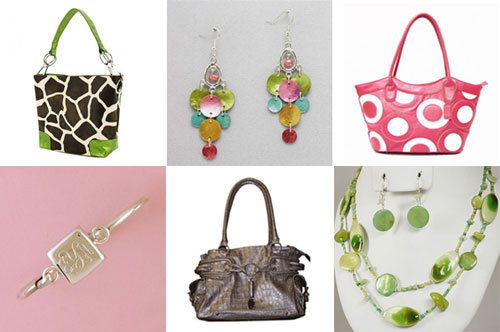 You've heard about recreational shopping, but how about shopping for recreation? Southborough Recreation, that is.
The Friends of the Southborough Recreation Department will hold a fundraiser at the Jenny Boston boutique in Westborough on Thursday, September 24 from 7:00 to 9:00 pm. Shoppers will get a 10% discount on merchandise, and up to twenty-five percent of the evening's total sales will go to the Friends.
If you can't make it to the event on the 24th, you can still benefit the Friends by shopping at Jenny Boston from September 25-27, but you won't get the discount.
Jenny Boston specializes in fun jewelry, handbags, scarves, and accessories. It's located at Colonial Plaza, 45 East Main Street, Westborough, MA (across the street from the Rugged Bear & Arturo's Restaurant).
Funds raised by the Friends will help support community events and recreation activities throughout the year, including the Third Annual Gobble Wobble coming up in November, Valentine and St. Patrick's Day parties, and other events. The fireworks at Summer Nights this year happened in large part thanks to the Friends, which took on half of the expense.