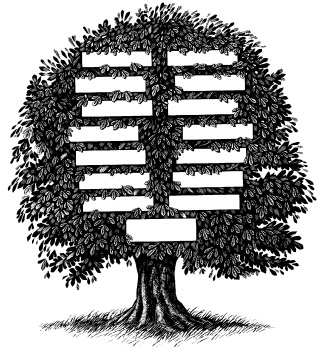 Check out this announcement from the Southborough Library about their just-forming genealogy club:
The first meeting of the Southborough Public Library Genealogy Club will be held Thursday, September 24 at 7:00 p.m. at the Library, 25 Main Street in Southborough.

The Genealogy Club monthly meetings are for people of all skill levels. Learn how to research your genealogy on line and through traditional sources, how to organize what you have and how to develop your family's history.

The Southborough Library Genealogy Club is free and open to the public. Future meetings will be on Thursday, October 29, at 7:00 p.m., and on Saturday, November 14, there will be a daylong workshop on Beginning Genealogy, sponsored by the Library, in cooperation with the Massachusetts Society of Genealogists, from 10: 00 a.m. to 3:00 p.m. Please call the library at 508-485-5031 to register, or for more information.

Gather up your family history notes and join us at the Southborough Public Library for the Southborough Public Library Genealogy Club this fall – the first meeting is September 24!