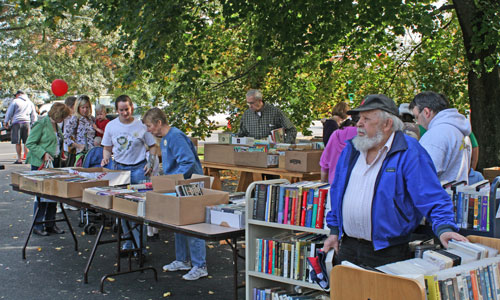 Every year at Heritage Day, the Friends of the Southborough Library hold a book sale. This year they're doing something a bit different.
Among the fiction and non-fiction selections on Heritage Day, you'll also find a collection of gently-used handbags, with proceeds from the sale of both books and handbags going to the Friends. It means you can buy some books, along with a bag to bring them home in. Talk about one-stop shopping.
If you'd like to donate good condition handbags, you can drop them off at the library. There are collection boxes both upstairs and downstairs.