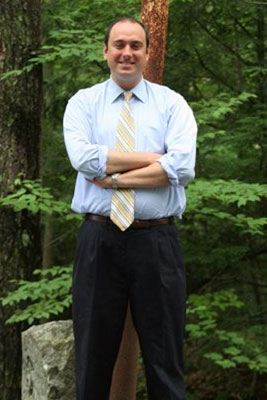 Last week State Senator Jamie Eldridge — who represents Southborough among other area towns — fell at his home, fracturing his shoulder and breaking several ribs and vertebrae.
Neel Chaudhury, Eldridge's Chief of Staff, released the following statement about the accident:
Senator Eldridge is undergoing several surgeries to repair his shoulder and back. Following this, he will be in recovery, which will require him to be out for the next few weeks.

In the interim, Senator Eldridge's staff is available to help with all constituent concerns and inquiries regarding legislation. However, it will be several weeks before he will be able to attend public events or respond personally to inquiries.

Senator Eldridge and his family appreciate your well wishes and patience during this difficult time, and we know he is looking forward to returning to work as soon as possible.
Senator Eldridge's staff can be reached at 617-722-1120, or via email at James.Eldridge@state.ma.us.