Earlier in the week I told you the start date for the Northboro Road bridge work was still up in the air. Well, no longer. MassHighway has said it will begin work on Tuesday, October 20.
That means starting Tuesday, the bridge will be closed to all vehicular, pedestrian, and bicycle traffic for a period of about two months while the bridge is demolished and rebuilt.
Town Engineer John Woodsmall sent me this detour map below (click to enlarge):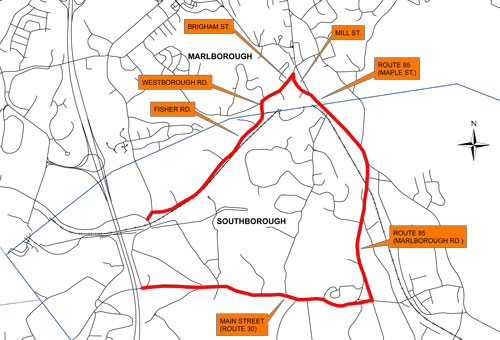 A detour route via Route 495N to Simarano Drive might also be a good option for some. I created an interactive map of a couple different detour routes here.
You can find a bit more detail in this letter sent to area residents. I'm still not sure what the impact is on bus routes to and from the area, but I'll try to find out.