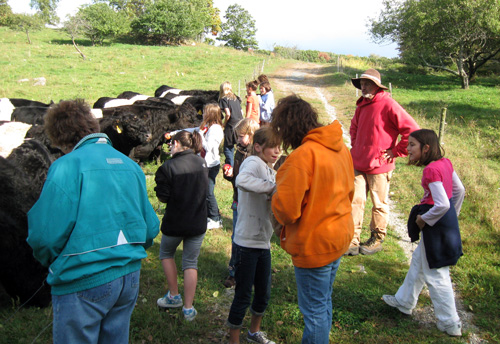 Run for the belties at the second annual Breakneck Hill Cow Fund Family Fun Run and Walk on Sunday, November 1. It's a 4K race at the Breakneck Hill Conservation Land. Registration is $10 and all proceeds go to support Southborough's beloved belties.
There's also a pie cow contest. Buy a square for $20 and if the cow chooses to, um, bless your square, you could win $300.
The fun starts at 10:00 am on November 1. For more information, email Joyceg1@yahoo.com or lpbourdon@aol.com.
And if running and cow pies aren't your thing, but you'd still like to support the belties, consider signing up for the Breakneck Hill Cow Fund charity Texas Hold 'Em poker tournament.