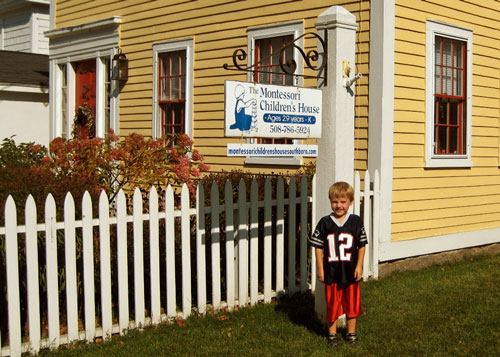 The Montessori Children's House in Southborough is now enrolling for the 2010-2011 school year. There are also some limited openings for the current school year. If you're interested, you might want to attend one of the information sessions being offered in the coming weeks.
The hour-long sessions will be held on Friday, October 30 at 9:30 am and 12:30 pm, and on Thursday, November 12 at 7:00 pm. The talks are geared toward parents, so you'll need to leave the little ones at home.
The Montessori Children's House is located at 64 Central Street (map) and their website is www.montessorichildrenshousesouthboro.com.
(Photo sent in by Deirdre Secrist – thanks, Deidre!)