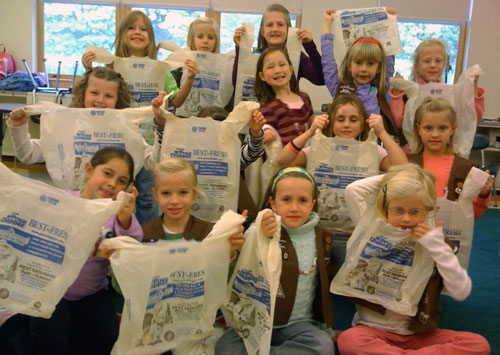 Scouting for Food is one of my favorite donation drives of the year. I get to clean out a bit of space in my way overcrowded pantry, I get to benefit a good and local cause, and it's just so darn easy to participate. There's really no excuse not to.
Boy and Girl Scouts will deliver donation bags throughout town on Saturday, November 7. Your job is to fill the bags with non-expired pantry items and then place them by your mailbox on Saturday, November 14, when scouts will be by to pick them up.
This year is the 21st annual Scouting for Food drive. By participating, you'll help local scouts feed over 100 Southborough residents this winter. Food collected during the drive goes to the United Parishes of Southborough Food Pantry, located at Pilgrim Church. The food pantry currently serves 112 people, aged 1 to 82 years old.