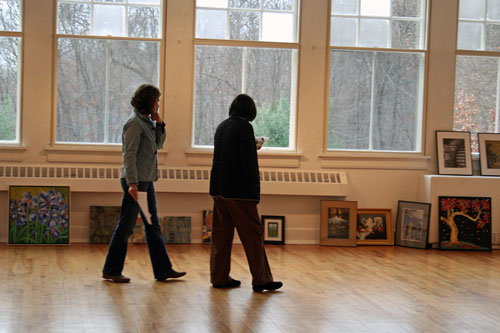 The Southborough Arts Center's annual juried art show opens Friday night with a reception from 7:00 to 9:00 pm. There will be refreshments, music, and of course, lots of art.
Art Center Director Emily van Nort told me they had a great turn-out from local artists. A total of 61 art pieces were submitted to the show by 27 different artists. The artists hail from Southborough and surrounding towns, as well as from Cambridge, Lexington, Cumberlin, Rhode Island, and elsewhere.
On exhibit you'll find oils, acrylics, watercolors, collage, fiber, clay, and more. Most pieces are for sale.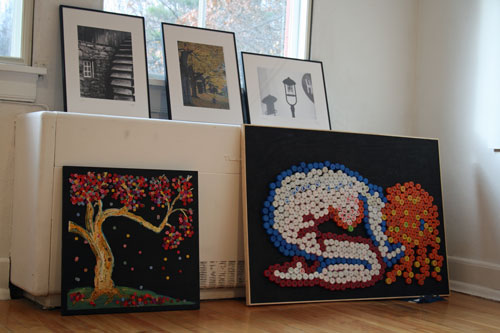 The exhibit runs through December 1. The gallery is open on Saturdays and Sundays from 1:00 to 4:00 pm with a docent around to answer your questions. Or stop by on a weekdays from 9:00 am to 4:00 pm for a self-guided tour. The Arts Center is located at 21 Highland Street (map).