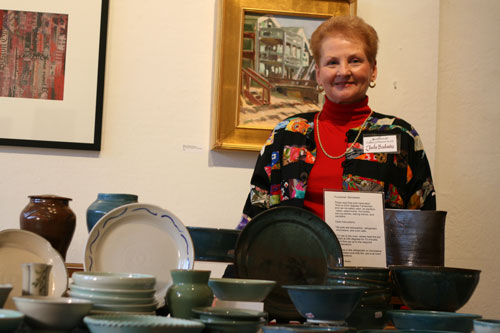 If it's arts and crafts you like, you'll be thrilled about the offerings in Southborough this weekend. On Sunday it's a holiday art sale and open studio on Chestnut Hill Road. On Saturday, local artisans will gather at the Community House for Holiday Gifts on the Common.
Local crafters and artisans, including Southborough's own Judy Badavas, Betsy Walter, and Ruth Flynn, will offer an assortment of pieces for sale. You can expect to see hand-painted decorative pieces, quilts and wall hangings, furniture, fashion accessories, stationery, photography, handmade baskets, pottery, holiday ornaments, decorative pillows, and more.
The event runs from 9:30 am to 3:00 pm on Saturday. The Community House is located at 28 Main Street (map). Admission is free.