My experience with backyard birds hasn't always been positive, but since Santa brought us a new bird feeder last month, it's been a frenzy of bird feeding fun around my house. I could sit for hours watching them flit back and forth.
But when it comes to backyard bird identification, I'm a bit hopeless. I know what a cardinal looks like, and a robin and blue jay, but beyond that I'm stumped.
Our most common visitor is this little guy on the right and his kin. Note the yellow on his neck: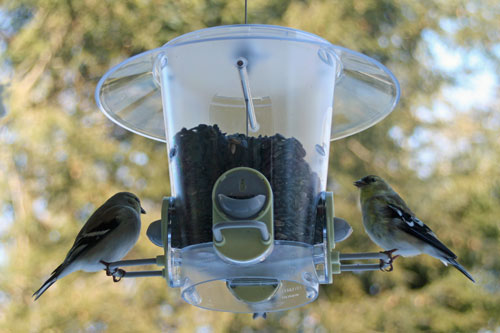 We also see a fair bit of this tufted fellow: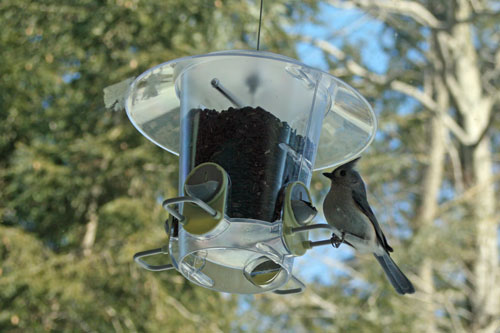 Can anyone tell me what they are? The feeder holds only sesame seeds at this point. For those of you in Southborough with backyard feeders, what seed combination do you particularly like?