You all were so helpful last time in identifying my backyard birds — much better and more fun than a bird book, really — so here are a couple more for you. I suspect these might be easy ones.
A woodpecker, perhaps?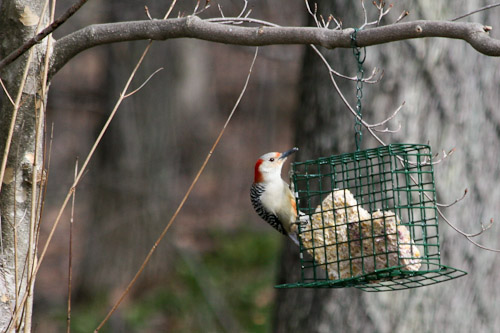 And these two who visit every couple days and are always together. They never stray very far from each other. It's quite sweet. I'm guessing some kind of dove or pigeon.