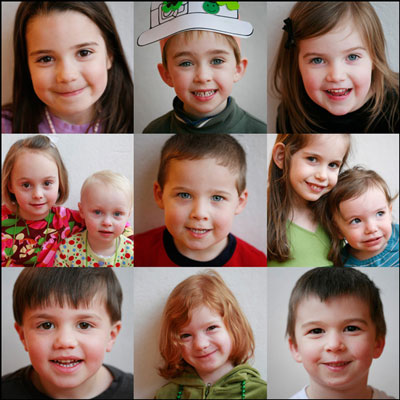 Kids in Southborough celebrated St. Patrick's Day a bit early this year with a party on Monday sponsored by the Friends of Southborough Recreation.
In addition to the usual assortment of craft projects and cookie decorating, the Friends also raised money for Smile Train, an organization that funds reconstructive surgery for kids in developing countries that have cleft lips and palettes.
Appropriately enough, the fundraiser involved lots of smiles. Southborough photographer (and My Southborough sponsor) Nancy Gould took photos of the children at the party and printed them out on-the-spot. The kids then decorated frames or cards to put them in.
All told, between donations from the party-goers, a contribution from Gould, and matching funds from the Friends, the fundraiser brought in $250 — enough to pay for one child to have the surgery they need.
And that's definitely something to smile about.