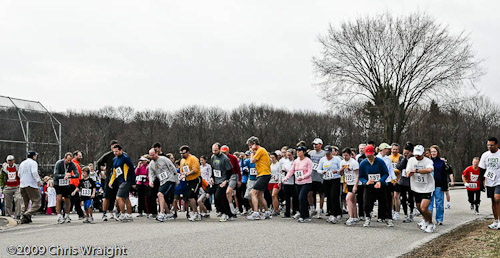 There will be bad, bad mamas at Finn on March 27. There will also be some wizards. And some people who think they're pretty super.
It's all part of the Annual Finn March Madness Run/Walk and Family Fitness Fair. This year organizers encouraged people to sign up as teams, and many have, including ones calling themselves the Neary Wizards, the Southborough Supers, and the Bad, Bad Mamas. The largest team to register will win a $100 gift certificate to Southborough House of Pizza.
As of earlier this week, more than 100 people had signed up for the 5k run or 2-mile walk. Prizes will be awarded to the top adult and youth (15 and under) male and female runners.
If the thrill of the race isn't enough to convince you to enter, perhaps the silent auction and fitness fair will be.
So far more than 20 area businesses have contributed items to the silent auction, including BodyScapes, Bose, Southborough Extended Day, Southborough Jewelers, Theracopia, Tomasso, and Trader Joe's.
The Fitness Fair will feature fitness demos and classes — from balance balls to Zumba — along with free massages, blood pressure screening, and dental impressions.
There's still time to sign up. If you register in advance, the cost is $20 for adults and $10 for youths 15 and under. Race-day registration increases by $5. Proceeds benefit Finn SOS. For more information, visit the online registration system.