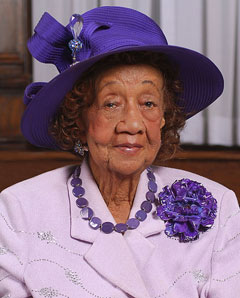 Flags across the nation are flying at half staff today in honor of civil rights champion Dorothy Height who died earlier this month at the age of 98.
Ms. Height, whose activism on behalf of women and minorities dated to the New Deal, led the National Council of Negro Women for 40 years. She continued actively speaking out into her 90s, often getting rousing ovations at events around Washington, where she was immediately recognized by the bright, colorful hats she almost always wore.
You can read more in this obituary by the Boston Globe.