Friday night was the Algonquin Junior Prom. Southborough resident Margaret Doyle sent along a couple of photos. You can see more in her flickr photostream.
This one is Southborough junior Juila Murphy peeking out of the limo.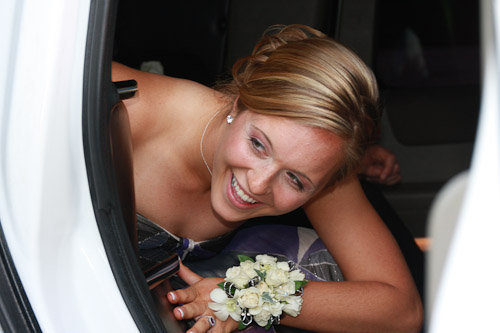 Next is Sarah Dahlstrom from Southborough and her date Graham Turner. Sarah was later crowned prom queen.