Please join me in welcoming the latest My Southborough sponsor, Montessori Children's House. Keep reading to learn more about what MCH has to offer. For information on how to become a My Southborough sponsor yourself, click here.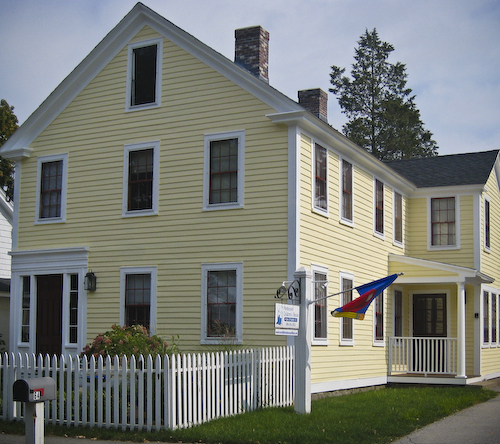 Just looking at the outside of the school, you know it's a special place. The cheery yellow village Colonial, the white picket fence, the colorful banners blowing in the breeze. The outside is charming, but it's what's inside that makes Montessori Children's House in Fayville truly special.
The school was founded nearly 30 years ago by Framingham resident Linda Blades and Hopkinton resident Binki De Collibus. Blades and De Collibus are still the primary instructors at the school, guiding children through a traditional Montessori experience each day.
"Our goal is to assist in the development of the whole child," Blades said. "We want to foster a love of learning, foster a positive self esteem, and lead the child toward independence."
Montessori Children's House offers a small school experience, which Blades says gives her and De Collibus the opportunity to interact with parents everyday. They also send home monthly newsletters and have scheduled parent conferences.
The school is open to children ages 2.9 through kindergarten. In true Montessori style, there is single class of mixed ages and abilities where children learn from each other. There are about twenty students in a class with Blades and De Collibus as the primary teachers. All children attend school five days a week in either a morning or afternoon session.
If you'd like to learn more about what makes Montessori Children's House special, consider attending their Open House on Thursday, March 10 from 6:00 to 8:00 pm. Please RSVP for the open house to (508)786-5924. If you can't make the open house, you can call and schedule a visit. Find more information about the school on their website  (montessorichildrenshousesouthboro.com).