The Central Mass Mosquito Control Project announced today mosquitoes infected with the West Nile virus were found in Southborough. The virus was detected in mosquitoes trapped on Newton Street on August 28. No cases of human infection in Southborough have been reported.
In coordination with the Southborough Board of Health, CMMCP has scheduled spraying of the area around Newton Street for Monday, September 10. CMMCP notes that while spraying can reduce the threat of mosquito-borne illness, it does not eliminate it. Residents are still urged to take precautions both before and after spraying.
The detection of mosquitoes infected with West Nile in Southborough was perhaps only a matter of time. West Nile had been found earlier this summer in nearly all of our neighboring communities, including Westborough, Northborough, Hopkinton, Ashland, and Marlborough.
The map below show where spraying will take place in Southborough.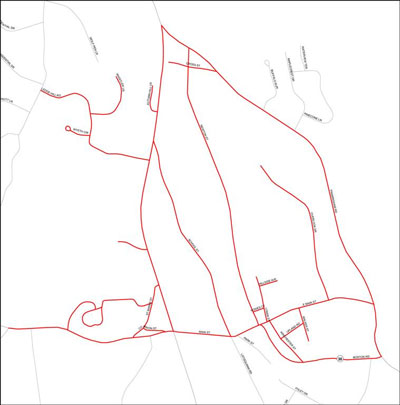 The spray area includes Autumn Hill Ln, Howes Ct, School St, Boston Rd, Ledge Hill Rd, St Marks St, Common St, Lyman St, Upland Rd, Cross St, Main St, Walker St, E Main St, Marlboro Rd, Whistler Ln, Framingham Rd, Newton St, Winchester St, Hillside Ave, Overlook Dr, and Wyeth Cir
Residents can request spraying in other areas by visiting the CMMCP website.