The Breakneck Hill Cow Fund will be holding a Family Farm Day on on Sunday, October 27 at 11:00 am.
The event will include walking the Breakneck Hill trails and hearing about the history of the land.
The highlight of the afternoon is their annual "Cow Pie" contest fundraiser.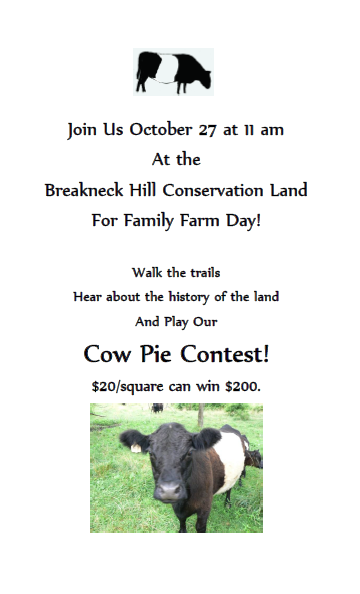 For those of you unfamiliar with the tradition – this is not a chance to win a beef pie made out of a BHCF cow.
(For shame on you for thinking that!)
It's a fun way to support the fund while having a chance win moo-la.
For $20 per square, you can take a shot at predicting where the enlisted cow will drop a "pie".
The winner will take home $200.