Here are some stories about residents noteworthy for their service and generosity to others…..
Project 351 representative thanks community for successful drive – contributed
Dylan Logan is the 8th grade student representing Trottier in Governor Patrick's "Project 351″. He recently ran a Cradles to Crayons collection drive for children from birth through age 12, living in homeless or low-income situations.
He asked me to share his thanks to the community for their generosity along with his news of success:
I successfully collected 1068 items for Cradles To Crayons. This includes 44 pairs of shoes and 34 coats!
Council of the Aging awards for service– contributed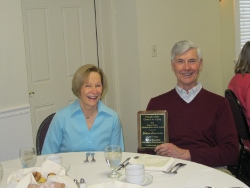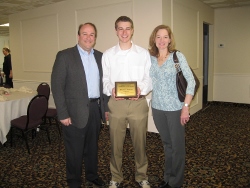 The Council on Aging held its annual recognition event this month. The breakfast honored volunteers who contributed significantly to the Senior Center and the senior community during the past year. The COA honored Brian Donovan with the Senior of the Year Award for his many years of service to the town of Southboro.
The COA also honored Eagle Scout Thomas Cimino with the James P. Chance community service award for his project replacing the fence at the Senior Center.
Southborough walkers honored as Pacesetters – contributed: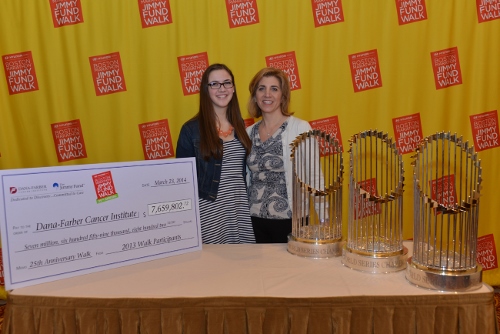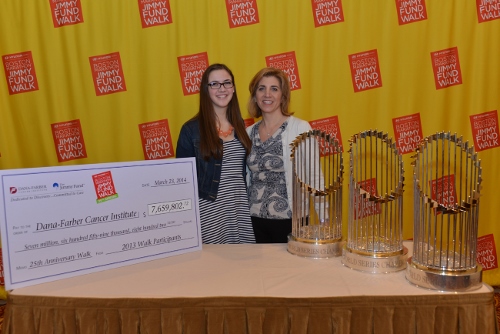 Four Southborough residents were recently honored as Pacesetters of the 2013 Boston Marathon® Jimmy Fund Walk: Sophia and Stephanie Jessiman, Dave Lemoine, and Mary Cotter-Lemoine.
Organizers shared with me directly some inspirational background on the above pictured mother-daughter team. At the age of 20 months, Sophia was diagnosed with cancer. She received treatment at the Jimmy Fund Clinic. When Sophia was young, Stephanie pushed her in a stroller throug the Walk. Now, 16 year old Sophia walks the full 26.2 mile route alongside her mother. 
So what does the Pacesetter honor mean?
Pacesetters are dedicated walkers who raise at least $1,500 each. Pacesetters from Southborough laced up their sneakers and collectively raised nearly $12,000 of the more than $7.5 million from last year's Boston Marathon Jimmy Fund Walk, which supports lifesaving adult and pediatric patient care and cancer research at Dana-Farber Cancer Institute. (read more)