On Tuesday, May 6th at 7:00 pm Algonquin Regional High School will commemorate Holocaust Remembrance Week with an event for the community.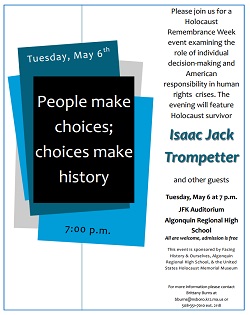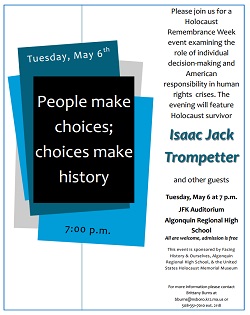 The evening is to help students and the community examine "the role of individual decision-making and American responsibility in human rights crises."
Through partnerships with Facing History and the U.S. Holocaust Memorial Museum, the school is hosting a keynote address by speaker Isaac Jack Trompetter.