I knew my kids were little bookworms this summer. But according to Southborough Library Children's Librarian Kim Ivers, they weren't alone in town.
This summer, Ivers challenged kids in town to read 5,000 books through the Summer Reading Program. It's a high mark that hasn't been broken in several years.
Ivers made the rounds to elementary schools in June. She told the kids that last year, children logged 4,223 books read. She asked them to help her beat that. Then she set the additional challenge.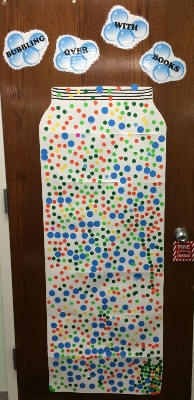 "Miss Kim" asked if they could do it. The resounding response was yes.
They made good on their word and then some. As of  yesterday afternoon, the count was up to over 5,330 books. And the program continues.
If you have more books to log in, be sure to stop by the library soon!