I'm rounding up recent stories and some that fell through the cracks this summer. The common thread here is Southborough-related businesses and professionals.
Southborough welcomes new Library Director – Community Advocate:
The profile covers Ryan Donovan's career from Nashua, to Boston, to the New York Public Library, and finally to his move to the head of the Southborough Library this past spring.
Ryan Donovan brings lots of varied experience with him as the new director of the Southborough Public Library. His first job while in high school was working as a page at the public library in his hometown of Nashua, N.H. His responsibilities soon increased, as did his interest in working at a library. (read more)
Reliant, Southboro medical groups to withdraw from Atrius – telegram.com

The region's largest physician practice, Reliant Medical Group, said Tuesday [August 12] it would pull out of a statewide health alliance and instead pursue a merger with Southboro Medical Group.

The merger would create a combined practice with more than 300 doctors and roughly 300,000 patients across the Central Massachusetts and MetroWest regions. . .

"In terms of providers and locations, there's absolutely no change that people will notice," Dr. [Armin Ernst, Reliant's president and chief executive officer] said. "This is not going to be one of those mergers that's being done because you can gain efficiencies through layoffs." (read more)
Life 'underground' in a berm home – Worcester Living:
Apparently, the inspiration for the name of Southborough's Culinary Underground was the owners' roots in the "underground" kitchen of their home here in town.
(Caption: Three walls of the Leinbach-Linton home are built into the hillside. The one exterior wall blends into the landscape. )

Lori Leinbach and Chuck Linton emphatically shatter the perception most people have when they hear how the couple make their home in a berm house.

"No, we don't live in Little House on the Prairie," Leinbach says, laughing. Yes, the Southboro home has windows and modern appliances. And it repels, rather than attracts, dust and dirt. No, it's not like a rabbit hole. (read more online. Or for the full article with more photos, open the pdf.)
Southborough's Greene to chair wine-tasting event – Southborough Wicked Local:
Southborough resident Elizabeth Greene will chair the 2014 Heart of the Commonwealth Celebration and Wine-tasting Saturday, Sept. 20. (read more)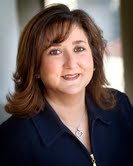 Greene is the subject of another story, since the following announcement was made after the above article was published.
Southborough Resident named to Best Lawyers in America List – contributed story and photo:
Southborough resident Elizabeth Greene has been recognized as one of the "Best Lawyers in America" for 2015 by Best Lawyers, one of the oldest publications in the legal profession highlighting the most outstanding attorneys.

Elizabeth is a partner in Mirick O'Connell's Litigation Group and a member of the Firm's Health Law Group. She was recently selected by her peers for inclusion in The Best Lawyers in America© 2015 in the field of Medical Malpractice Law – Defendants. . .

Because Best Lawyers is based on an exhaustive peer-review survey in which almost 50,000 leading attorneys cast nearly five million votes on the legal abilities of other lawyers in their practice areas, and because lawyers are not required or allowed to pay a fee to be listed, inclusion in Best Lawyers is considered a singular honor.
Southborough firm wins Fla. police contract – Boston Business Journal
The Florida State Police have turned to Southborough-based Brainwave Science's brain fingerprinting technology to help it investigate criminal activities, the company announced Wednesday.

According to the company's website, brain fingerprinting scientifically identifies whether information is stored in the brain by precisely measuring brainwaves, utilizing a laptop and specialized wireless headset. The technology is used in place of a conventional polygraph, which detects emotional responses to questions rather than information. (read more)