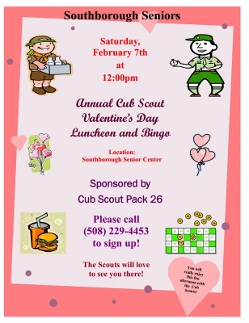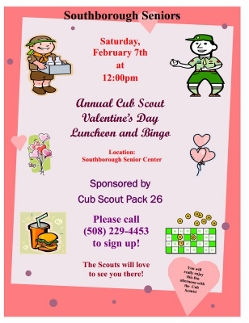 Cub Scout Pack 26 will hold its annual Valentines Day party for town senior citizens.
The party will take place at the Southborough Senior Center on Saturday, February 7, at 12:00 pm.
While seniors enjoy a game of Bingo, Cub Scouts will come around to take orders and serve lunch.
To register, stop by the Senior Center front desk  or call (508) 229-4453.
Updated (1/31/15 7:20 am): I had mistakenly written Friday. The event is on Saturday.