If you are considering running for office in Southborough, the process has already begun.
Nomination papers are available through noon on Friday, March 20.
To run for office, you need to return forms signed by 44 registered voters by Monday, March 23.
(I hope everyone is turning in their census forms to keep their names on that voter list.)
Here are the seats up for grabs this year: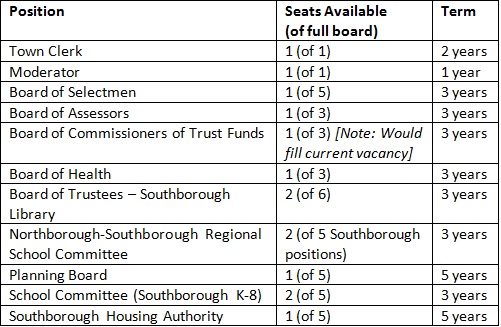 And here is the political calendar for this election.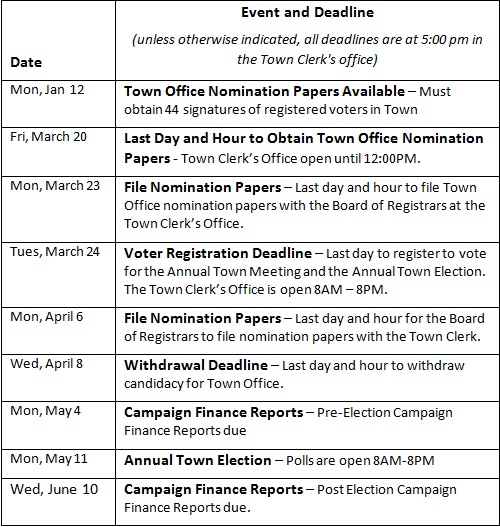 Of course, elected positions aren't the only game in town. There are plenty of appointed boards that currently have vacancies. (Including some who have been pleading for new members.)
For a look at committee vacancies and the application, click here.
Updated (3/2/15 10:20 am): Whoops, I missed one. The Town will also be seeking a one year term member for the Board of Assessors.