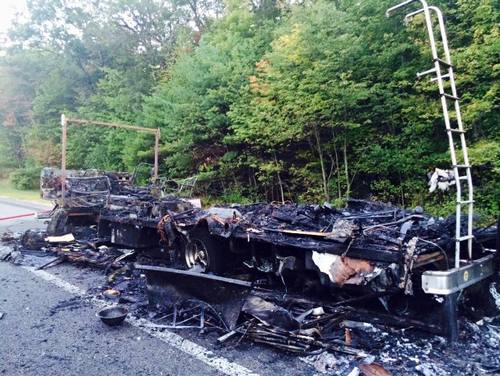 Since we no longer have the Fire Department logs to update us, I like to share the SFD's Facebook posts on occasion. They don't cover every call, but pictures supposedly speak a thousand words!
This week, I'm also sharing photos submitted by a reader from the accident scene on Middle Road reported in the last Southborough Police Log.
Here they are newest to oldest.
Starting off, the camper blaze that occurred on 495 South Sunday evening. The accident was in Hopkinton, but SFD assisted on the scene.
Reader Jeff Rudd shared these pictures from the accident on Middle Road that took place September 19th.
The following post isn't news on what the department is up to. But for those of you who gave your support to one firefighter's family, it's good news worth sharing: