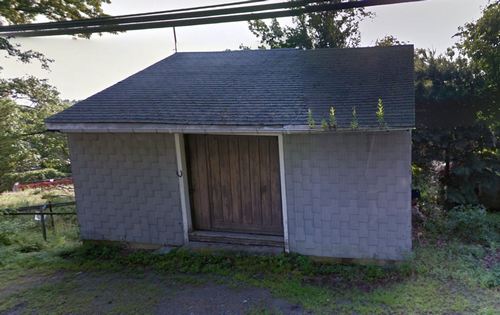 Last week, the Board of Selectmen unanimously approved razing a Town owned property. The old barn on Middle Road has been deemed a safety hazard.
Building Commissioner Mark Robidoux inspected the property at the request of Public Works Director Karen Galligan. He concluded in a memo to the board:
the building should not be entered, additionally it should be razed at the Towns earlieast opportunity as it has become a life safety issue.
In advance of his request, Robidoux confirmed with the Historical Commission that the Demolition Delay Bylaw doesn't apply to the structure.
Before voting, selectmen Paul Cimino raised concerns as to how the situation developed. Clarifying that he didn't fault Robidoux, he wondered how the Town could have allowed one of its properties to fall in such disrepair.
Cimino also wanted to know if the Town owned any other properties they should be concerned about. Town Administrator Mark Purple promised to follow up with Galligan and get back to the board.
For Robidoux's memo with pictures detailing the building's condition, click here.
Note: The property is officially at 0 Middle Road. However, several plots of land have the same designation. The barn borders Leeds Land Farm on the southern stretch of Middle Road. (On Google Maps its near 124 Middle Road. By the Town's GIS map, it lies on land parcel 28-4.)