Earlier this week it felt like spring. Then the groundhog "told us" that spring is coming soon. And yet it feels like today is the real start of winter.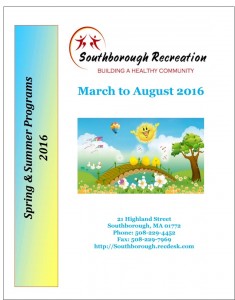 So, it's a little ironic that today is the day Southborough Rec issued their Spring/Summer program brochure.
That's OK. It's perfect for those in town who hate snowy roads and cold temps.
If today is making you grumpy, maybe taking a look at the fun that Rec has in store for you after the thaw is a good distraction.