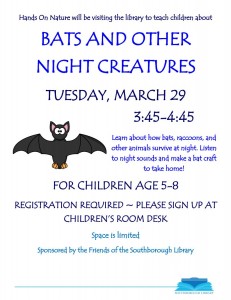 The Southborough Library will ask kids to get Hands On with Nature again next week. This time, children will learn about night creatures.
The science program is for 5-9 year olds. It will take place on Tuesday, March 29 at 3:45 pm.
For more details click on the flyer.
Registration is required. You can call the Children's Desk at 508-485-5031.