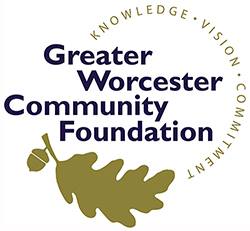 The Greater Worcester Community Foundation awards grants semi-annually. They are now accepting a new round of submissions from organizations that serve our region.
Proposals should be submitted by non-profit organizations*. Grants from $5,000 – $25,000 will be awarded for projects benefiting towns and cities of Worcester County, which includes Southborough.
Criteria and categories for grants have been revised this year:
"After a year-long "learning tour," spent exploring issues and speaking with nonprofit leaders we revised our community grant guidelines in early 2016. The changes were made with both continuity and increased effectiveness in mind," said Ann Lisi, President and CEO at GWCF. "One of the changes was to shift our community grants program from a semiannual to an annual schedule to make more efficient use of staff and volunteer time and to increase the rigor of our grant making by facilitating comparison of proposals."

Several fundamental values inform GWCF's grant making: access to opportunity, respect for diversity, and sustainable institutions. With these in mind, we are confident that a healthy and vibrant community can be realized.
Proposals are sought for the following categories: 
Arts and Culture, Civic Engagement, and Environment
Early Childhood Development
Youth Development and Education
Economic Security
Healthy Communities
The deadline to apply is Tuesday, September 15.
For more information or an application, click here. Questions can be directed to Jonathan Cohen, jcohen@greaterworcester.org or 508-755-0980.
*Applicants must be 501(c)(3) public charities serving Worcester or the cities and towns of Worcester County. Organizations located outside this area must demonstrate the significant role of local partners in order to be considered. Projects that are not incorporated as independent organizations must apply through an established nonprofit as fiscal agent. Public agencies, municipal departments, and houses of worship are not typically eligible to receive Community Grants.