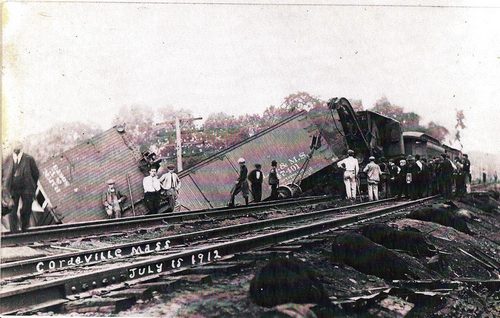 The Southborough Historical Society posted another glimpse into our town's past. This one exposes the underbelly of the Cordaville area in the late 1800s. The Kelly Gang apparently rode roughshod over law enforcement. The gang launched a protection racket, bootlegging and whorehouses.
It's another example of the fascinating history being researched and preserved by the Historical Society. I still don't have time to do service to the organization's challenges. (I promise to soon.) But I can tell you that they are in great need of new members.
The society relies on membership dues and hasn't held a serious membership drive in years. If you are interested in preserving Southborough history, please consider joining. Click here to learn more.
Now here's an excerpt from their latest post, courtesy of Michael Weishan:
It seems hard to think of Southborough as a wild-west kind of town, but for a while from 1860s-1890s the area around the Cordaville mill was a pretty rough place. The Kelly family, Irish immigrants who came to work in the mills, had settled around Oregon road and soon were running a protection racket (your house might suddenly go up in flames unless you agreed to pay up; a bootlegging operation; a widely notorious whorehouse; and another, Chattanooga, where women were also available.

Needless to say, "proper folk" were appalled, but the gang was entrenched and enjoyed the support — loyal or otherwise — of the locals. It wasn't until the coming of the reservoir system that this changed: As part of the deal to take the land for the reservoirs, the city of Boston was forced to supply and pay for 5 police officials — the beginnings of the Southborough Police Department — and the end of the Kelley gang.
For more, click here.