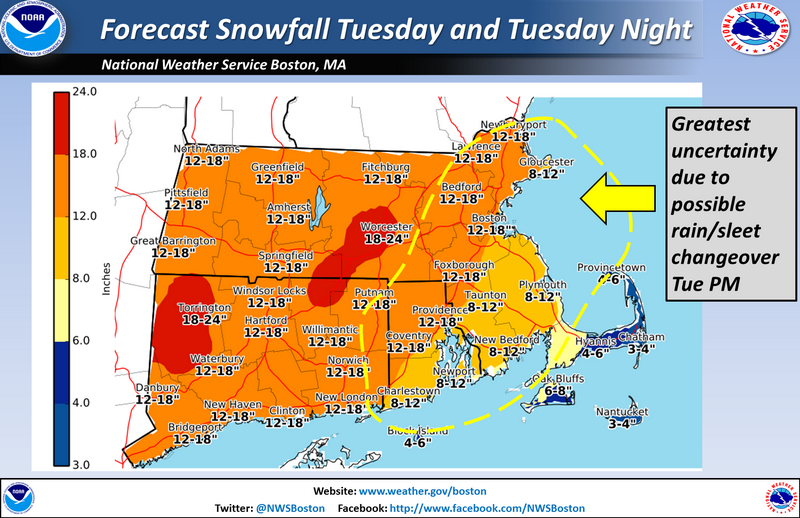 I mocked the groundhog as being wrong a few weeks ago on the blog. (It certainly seemed like spring was coming.) Now Mother Nature's the one laughing.
Ay you have probably heard, 12-18 inches of snow are forecast to fall in Southborough tomorrow. (Fortunately, I've been told it looks to be the white powder, not the heavy-wet predicted for some other areas of the state. Unfortunately, our town does lie in an area with high uncertainty about a rain/sleet changeover tomorrow night.)
Also predicted are 30-40 mph wind gusts. Southborough Emergency Management warns that visibility will be an issue.
And while there isn't any official school cancellation posted yet, SEMA is advising to make plans for kids to be missing school tomorrow and possibly Wednesday.
With decent chances of power outages and cold temps, SEMA is also reminding residents to:
Fuel vehicles and home heating fuels
Test and review generator use/operations
Charge cellphones, Flashlights etc. Highly Recommend purchasing a Portable Battery Charger (a must have)
Assist prep and make plans for elderly and disabled family, friends, neighbors