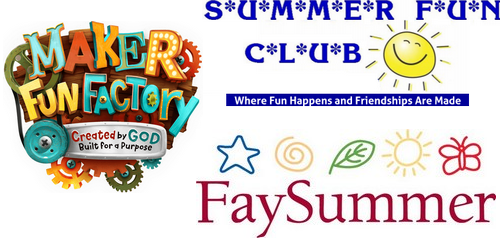 There's still 20 days left until the kids head back to school. But time is running out quickly to sign your kids up for any camps. In fact, next week is the last week local programs are holding camps.
It's too late to sign up for any programs through Southborough Recreation for next week. So, what's left?
Here are camps running in town next week:*
St. Mark's Church camp – VBS (Vacation Bible School) camp for pre-K to entering 5th grade. This year's theme is "Created By God! Made for a Purpose!".
FaySummer – Day, Overnight, and English Immersion camp offerings
* Note: I'm not promising these have openings left. But I know that the camps are running Monday – Friday of next week.