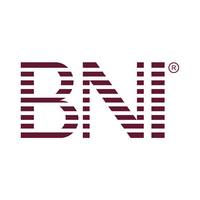 A business networking group is opening a new chapter in town. To recruit members, organizers are holding an introductory meeting next week.
BNI (Business Networking International) is inviting members of the business community that benefit from referrals and business relationships to check them out. The invite encourages businesses based in Southborough, but isn't limited to that.
I wasn't familiar with BNI. But a little googling found that you should expect an application fee, annual dues and possibly even a venue fee. But you can get those details next Wednesday morning.
Benefits of membership touted benefits by the Mass BNI website are:
Increased exposure to many other business professionals
Substantially increase your business through referrals
Learn to effectively talk about your business
Sharpen your presentation skills
Participation in up to 52 networking meetings per year
SuccessNet newsletters with educational material on networking, public speaking, and business
Member Success Program workshop
Advanced Education workshops
Leadership Team Training
And much, much more!
According to that website, meetings are generally weekly for 90 minutes and members are expected to attend the entire time each week – though a substitute can be sent in stead. Participants must represent their primary occupation. And it looks like only one member is allowed to represent that occupation.
But, again, you can verify those details on October 4th. Below is the invitation/announcement:
If you or someone you know is in a business that benefits from referrals and building business relationships, a launch chapter of Business Networking International (BNI) is forming in Southborough with an introductory meeting on Wednesday, October 4 at 7 am. at the Community House, 28 Main Street, Southborough. Although encouraged, it is not a requirement for the business to be located in Southborough.

BNI is the world's largest referral organization and has over 8000 chapters worldwide. Their core values are focused on givers gain, lifelong learning, traditions and innovation, positive attitudes, building relationships, and accountability.

With an exclusivity for each profession or specialized profession, securing a seat within a local BNI chapter early on is a great opportunity to be part of the "grounds up" formation.

For more information on BNI as an organization, visit www.BNI.com, or to RSVP to the introductory meeting, please contact Jennifer Juliano, Keller Williams Realty, (508) 294-0778 or by email at JennaJulia@gmail.com"