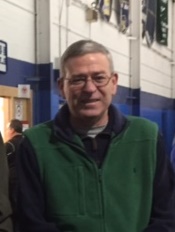 Douglas J. Paterson, 57, of Southborough, passed away on September 28, 2017 at UMass Medical Center University Campus. in Worcester.
Born in Pompton Plains, NJ, he was the son of the late John and Helen (Byrnes) Paterson. Doug grew up in Riverdale, NJ, moved to Boston where he earned a degree in Mechanical Engineering from Northeastern University. and spent the rest of his years in and around Massachusetts.
Doug worked his trade for many years at Digital, Brown University, Astra Zeneca, and more recently Ipsen Pharmaceuticals and Baxter/Baxalta Pharmaceuticals. He a Registered Professional Engineer and was passionate about his work.
He was equally as passionate about his children, Meredith and John, and enjoyed spending time with them and attending their various events. As anyone who met him knew, Doug was particularly passionate about watching John play hockey but was also very pleased that Meredith was following in his footsteps and studying pharmaceutical marketing. He was an avid fisherman and always looked forward to the annual ice-fishing derby on Lake Chauncey.
In addition to his children, Doug leaves his wife Marcy Paterson; his siblings, Joanne Moody and her husband Michael; Lois Cifalaglio; Pat Lamanna; Michael Paterson; his sisters-in-laws, Kerry Morrison and her husband Doug, Meg Campbell and her husband Antonio Barajas, his brothers-in-law, Bill Campbell and his wife Alison and Jeff Campbell and his wife Elaine; his friend and mother-in-law, Lynda Hallisey and her husband, Richard and many beloved nieces and nephews.
Family and friends will be gathering to celebrate Doug's life on Sunday afternoon, October 1, at 2 PM, at the Community House, 28 Main Street, Southborough.
Arrangements are under the care of the Morris Funeral Home, 40 Main St., Southborough.
To leave words of condolence to the family, please visit morrisfuneralparlor.com.