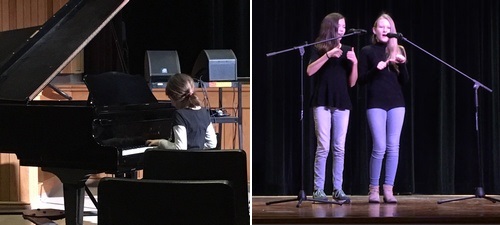 The Southborough Rotary Club is holding its annual Talent Show at Trottier Middle School this weekend. Audience members will be treated to singing, dancing, instrument playing, magic and more performed by residents aged grades 5 and up.
The show was originally scheduled for tonight, but the storm put a crimp in those plans. Trottier just announced that the show will go on – just on Sunday instead. The new time is March 11 at 3:00 pm.
Tickets will be sold at the door for $10 each. Last year, the Rotary Club explained that money is used to support Trottier:
All the proceeds from ticket sales are donated to the school in support of student activities and supplies. Over the years this event has substantially helped to build the school's library collection of books and media.

Please help support these talented students and their willingness to help make their school a better place.