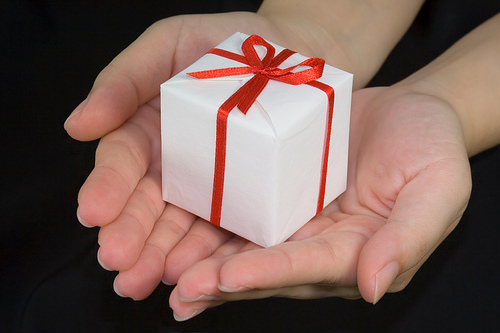 Christmas shopping is in full swing. So here's a friendly reminder about the season of giving. If you'll soon be out shopping for loved ones (or shopping online), you might want to throw an extra toy or gift card in your cart.
Residents and organizations in town are collecting gifts for DCF foster children, Project Just Because, and Toys for Tots.
Before I share those details, here are reminders on two other efforts to help out children and families this holiday season:
Yesterday, I wrote about SYFS' Holiday Giving Program.
That program is to support over 30 Southborough families struggling this holiday season. They are seeking gift cards or cash donations. For details, read the dedicated post here.
Tuesday, I shared news on Pretzels for Presents. One of the emails I initially included was outdated – so they deserve another shout out.
They are raising funds to buy presents for in-patients at Shriner's Children's Hospital. For the updated dedicated post, click here.
Now here are the drives going on in town that are seeking donated toys/gifts. (Note: Most of these have deadlines coming up soon. All collections specify that the presents should be new and unwrapped.)
MA Department of Children and Families (through Neighbors for Peace)
Help fill foster children's wish lists:
Southborough's Interfaith Group, Neighbors For Peace will be partnering again this year with the Department of Children and Families (DCF) this holiday season to collect toys, clothes, and other items for children in foster care.

Children in foster care have all experienced some form of trauma, from witnessing violence to being victims of verbal or physical abuse. Many have parents that themselves struggle with substance abuse and mental illness and cannot care for them. When placed in foster care, they take few belongings with them. These children have given their social workers a wish list.
For a child's wish list, please contact Safdar Medina: safdar.medina@gmail.com. Please deliver new, unwrapped gifts to 19 Southwood Drive by Sunday, December 16th.
Project Just Because (through the Southborough Fire Department)
The Southborough Fire Department is again collecting toys for this Hopkinton based charity.
Project Just Because distributes the toys to families in Worcester County. Toys will be individually selected for a child and then delivered to the home in time for Christmas.
Requested items include:
Board Games for ages 10+,
Footballs / Soccer Balls / Basketballs and other sporting equipment
Books
Small Toys
Arts & Crafts sets
Clothing Gift Cards for teens
Please try to get new, unwrapped donations in by Tuesday, December 18. The Fire Department is always open, so drop them by any time. (If you are part of a Girl Scout family, you can also bring your donation to Friday night's Sing-a-long at the Community House.)
Toys for Tots
Three organizations in town are running their annual collection for the cause.
Since 1947, Marines have been collecting gifts for underprivileged children. Gifts can be for ages anywhere from 1-16 years old.
Drop off your new, unwrapped gift donations by Monday, December 10th at one of these locations:
Southborough Senior Center
9 Cordaville Road
Mon-Fri 8:30 am – 3:00 pm, Saturdays 9:00 am – 12:00 pm
Southborough Veterinary Hospital
78 Deerfoot Road
Mon-Fri 8:00 am – 6:00 pm, Saturdays 8:00 am – 1:00 pm
Long Cadillac
218 Turnpike Road
Mon – Thurs 8:30 am – 7:30 pm, Fridays 8:30 am – 6:00 pm, Saturdays 9:00 am – 5:00 pm, Sundays, 12:00 pm -4:00 pm
If you have a collection drive in town not listed above, please post a comment to let readers know and/or email mysouthborough@gmail.com.