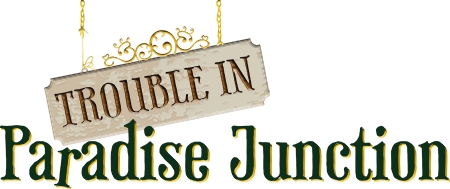 Southborough middle school students will perform in Trouble in Paradise Junction this Friday and Saturday. The Trottier spring play is a non-musical, "heartwarming comedy".
The script publisher describes it as a love letter to small town life inspired by Frank Capra films. The drama and comedy stem from the upheaval caused when reality TV turns its spotlight on the town.
Performances are on Friday at 7:00 pm and Saturday at 3:00 pm. (For students being dropped off to attend, the school advises drivers to be waiting to pick them up at 8:30 pm and 4:30 pm.)
The play will be on the Trottier Middle School stage. Tickets are $5 at the door.
On his blog, playwrite Todd Wallinger describes his motivation behind writing the play about a small town:
I know, it's the cool thing to dump on small towns, to make fun of the small-mindedness and provincialism of the people who live there. But I've always loved small towns. I grew up in a small town. And the people I knew there were some of the kindest, most sincere, most real people I've ever met.

I wanted to write a play presenting that other, rarely seen side. So I created the world's most perfect town, Paradise Junction. It's located in the Ozarks, but really, it could be anywhere.

What's the worst thing that could happen to a town like this? In my mind, just one thing: reality TV, and the temptations that come with it. Oh, the good townsfolk think they'll be able to resist those temptations, and for a while they do. But soon the cracks appear. Secrets are revealed, old feuds are rekindled and the town's annual pie-baking contest turns into a massive food fight.