This afternoon, the Town of Southborough upped the total infected residents by two. According to the Town's website, 14 residents have been confirmed. The number "released from isolation" is still five. (That is the same number of patients that was listed on Friday.) That increases the number in isolation to 9.
Below is today's data with age groups: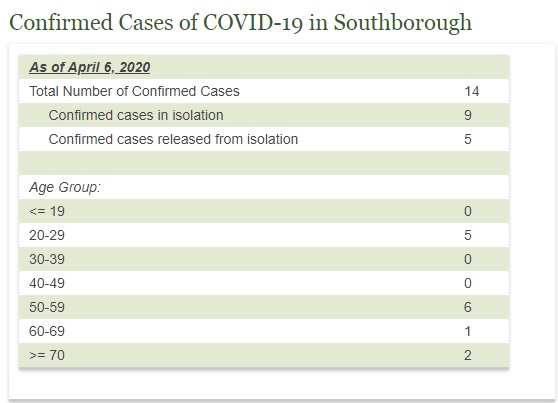 Click here for the Town's COVID-19 Information Center.