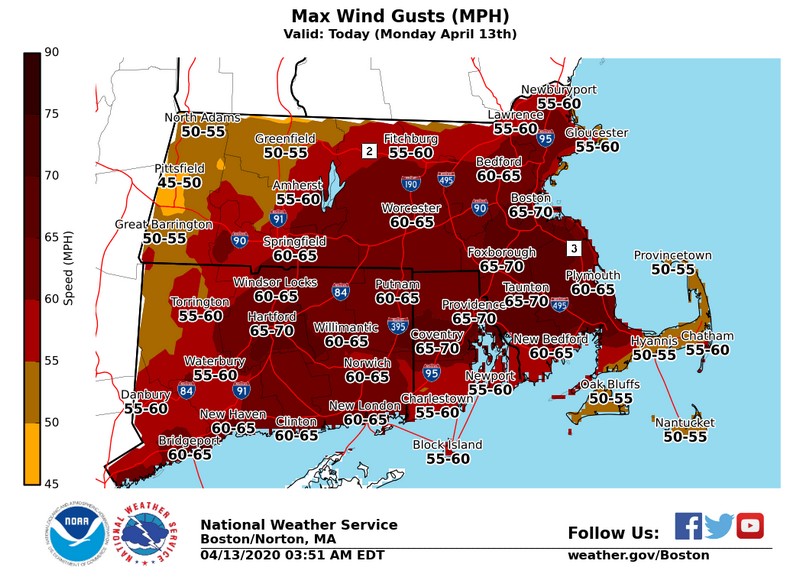 With so many of you working and schooling from home, the possibility of isolated power outages this afternoon deserves a heads up. (A tip below also reminds that many have fridges and freezers fully packed these days to avoid frequent trips to the store.)
An email from Southborough Emergency Management over the weekend warned of the potential. While the National Weather Service forecast for Southborough no longer shows lightning, it still includes wind gusts that could be from 50 – 65 mph. The warning is from noon today through this evening.
NWS shared the following power outage tips from Mass.gov:
1) Fully charge your cellphone, laptop, & other electronic devices

2) Set your refrigerator & freezer to their coldest settings to keep food cold.

3) Know how to operate the manual release lever for your electric garage door opener.

More tips at https://www.mass.gov/info-details/power-outage-safety-tips
We also may be in for some heavy rain, with potential flooding. NWS forecasts:
Rain has already moved into southern New England this morning and it's here to stay. 1 to 2 inches of rain are expected to fall with locally higher amounts. This may lead to some urban and poor drainage flooding issues.
Below are details on Southborough's forecast.