You've probably heard the forecasts for high winds across the state today. I took a look at National Weather Services' detailed forecast for Southborough. Here's what they're predicting as of early this morning.
Gusts over 20 mph are forecast to begin about 2:00 pm. The highest wind gusts aren't expected until tonight. The current prediction is gusts peaking around 9:00 pm at 48 mph. Click image below for more details.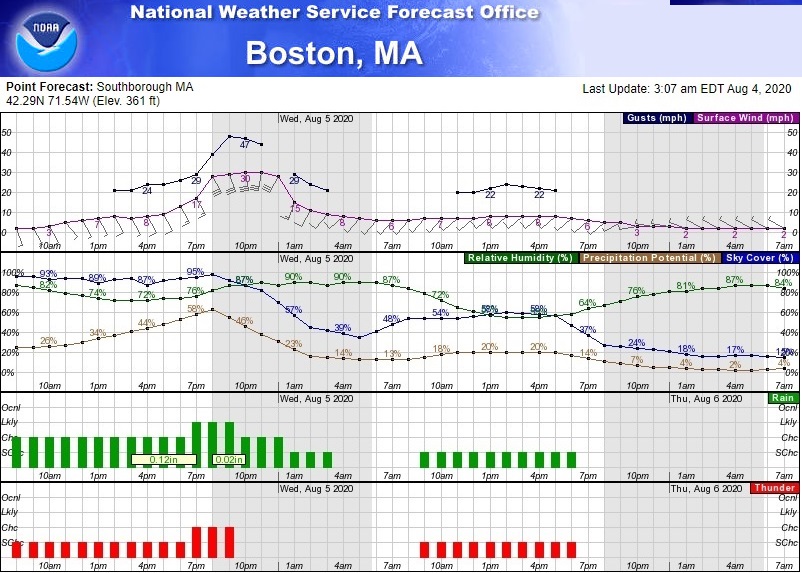 You can look for updated data later today here.
Below is a wider look from NWS on Facebook. Click to enlarge.