The Southborough Library has joined up with other local libraries to offer a special virtual event hosted by Ashland Public Library. It's a zoom session tomorrow afternoon with a famous children's book illustrator.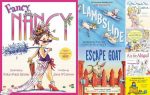 Robin Preiss Glasser is best known for her iconic illustrations of Fancy Nancy.
Beyond that series, Glasser is the illustrator of Lambslide, Escape Goat, You Made Me a Mother, You Can't Take a Balloon into the Museum of Fine Art, sequels (in the style of the original illustrator Ray Cruz) to Alexander and the No Good Horrible Day, and many other picture books.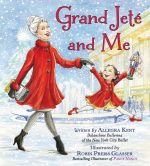 The event this Tuesday afternoon is helping to celebrate her latest, "Grand Jeté and Me" written by former ballerina Allegra Kent. The book is "about a grandmother and granddaughter discovering (or rediscovering) the joys of 'The Nutcracker' ballet.)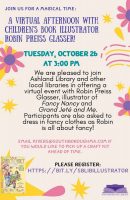 The zoom talk will include a Q&A. It takes place on Tuesday, October 26 at 3:00 pm. To register, click here.
As part of the fun, participants are encouraged to dress up fancy. They can also arrange to pick up a craft kit from the Southborough Library in advance. (To do that, email kivers@southboroughma.com)
Plus, Ashland Library is inviting participants to purchase books with bookplates signed by Glasser. (Click here for those details.)