Southborough Extended Day Program and the administration of NSBORO schools appear to have reached some kind of compromise on a partnership. A joint announcement will be issued to families soon.
The agreement was discussed at last night's meeting of the Southborough School Committee. Unfortunately, I had to zoom into the meeting too late to get all of the details. But a message on Facebook from Kathryn Rose, one of the parents leading the petition campaign to support SEDP, described:
SEDP and the district worked out a collaboration deal that SEDP will remain independent but the district will work with them and have oversight on financials and staffing.
I was able to directly catch the School Committee's approval of the 2022-23 fee structure provided by Superintendent Gregory Martineau for the next fiscal year. They were the same as the rates currently listed on SEDP's website for this year.
Assistant Superintendent of Operations, Kieth Lavoie presented the following tentative timeline for implementing the new plan. He noted his hope that the schools and SEDP can successfully finalize a joint announcement in time to get it out this Friday: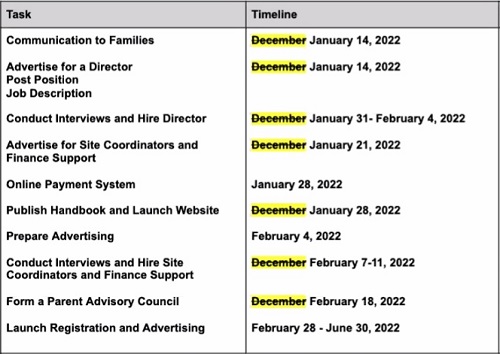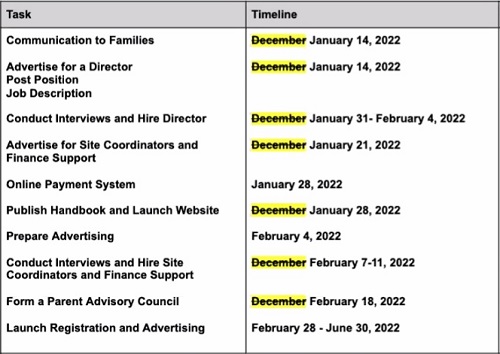 NSBORO administrators confirmed that each of the three elementary schools will continue to have its own Site Coordinator working 30-45 hours per week.
Last month, Rose read a letter to School Committee members before they considered voting to replace SEDP with program with one run by the school administration. She listed several questions she believed the community needed answered before action was taken that would cause SEDP "to no longer exist".
On Facebook last night, she painted the decision made as good news:
School Committee Meeting Update: Congratulations to the SEDP board, staff and the leadership of the District for their hard work in collaborating and reaching a true partnership for the Extended Day program. Thank you to all of you who were passionate on this issue. I have faith in all the parties that they will work well together for our kids and the community members who rely on this service. Your voices have been heard and have made a difference. More details to come.
For more background on the situation, click here.