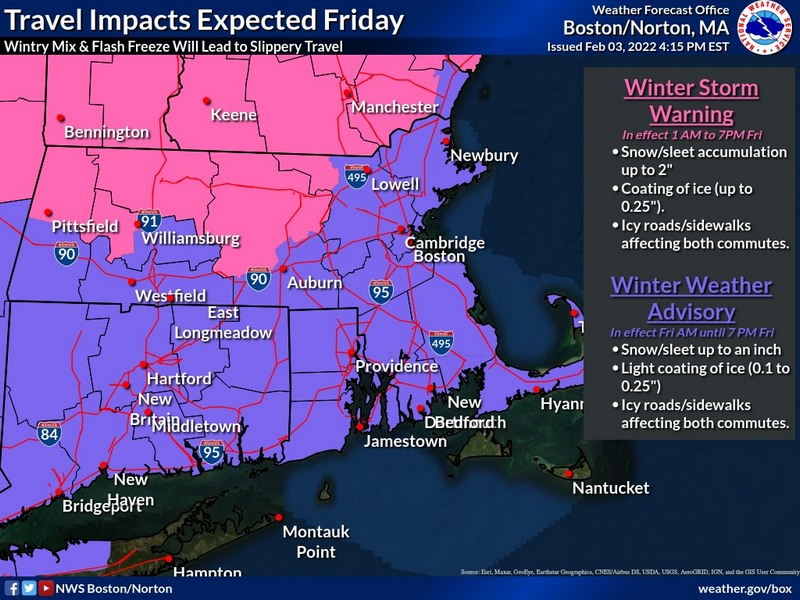 The National Weather Service is forecasting up to ¼" of ice to accumulate tomorrow in Southborough. Sleet is also forecast to add to the mess. Plus there's potential for it to be capped off with up to more 2″ of snow in some parts of town.
According to NWS' most recent forecast, we can expect rain to continue through the night into the morning.
Around 7:00 am on Friday is when temps will likely drop enough to turn it into freezing rain. Around 1:00 pm, that is expected to turn to sleet. That may end mid afternoon to early evening.
Around 6:00 pm there's a slight chance we'll see some snow for a couple of hours.
Below is the most recent hourly data and forecast maps: