A week from Saturday, the Friends of Southborough Youth Commission (FSYC) is hosting a shopping fundraiser for the Southborough Summer Camp Scholarship program.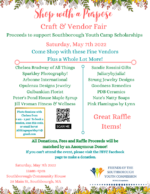 The "Shop with a Purpose" Craft and Vendor Fair will take place on May 7th, the day before Mother's Day. It's perfect timing to shop for your mother/wife (or maybe to pamper yourself).
As a bonus, an anonymous donor has pledged to match all donations, fees and raffle proceeds from the event!
I previously shared organizers' Save the Date. Now they have more details to promote.
You can sign up for mini photo shoots with Chelsea Bradway of All Things Sparkley. 15 minute slots are between 9:00 am – 1:00 pm. (Click here or email allthingssparkley77@gmail.com.)
From 11:00 am – 4:00 pm, at least a dozen other artists/entrepreneurs will be selling goods at the Community House (28 Main Street):
Arbonne International
Opulenza Designs Jewelry
Gulbankian Florist
Peter's Pond House Maple Syrup
Jill Vroman Fitness & Wellness
Sandie Rossini Gifts
Juliarybyjulia
Strung Jewelry Designs
Goodness Remedies
PDB Ceramics
Nate's Natty Soaps
Pink Flamingos by Lynne
Raffle tickets for some of their goods will also be on sale.
If you will be unable to attend the fundraiser (or even if you can), you can donate to FSYC to support the cause.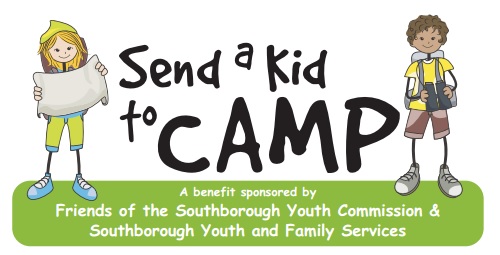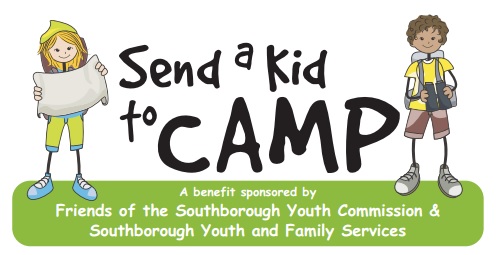 The campership program enables Southborough Youth & Family services to help families that need support to send their children to summer camp.
Scholarship discounts are provided based on families' size and income. (Learn more here.) The agency's ability to fund the scholarships is dependent on the ongoing fundraising of FSYC.
Click here to donate to FSYC, or use the donate button on their Facebook page.
This event is part of Southborough Youth & Family Services' Mental Health Awareness Month events. Check out more events in the May series here.