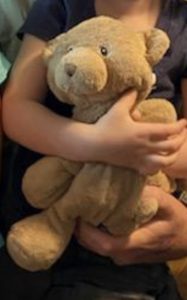 Live animals aren't the only ones who get lost (or found) in town. A Southborough child is desperately seeking a missing, special cuddle buddy.
If you found this stuffed bear at the Fayville Playground on Central Street, please contact 617-780-5378.
As long as I'm posting that news, I'm inviting anyone else with a lost or found item to participate.
If you're seeking a lost item or its owner, post a comment below. If you have a photo, email mysouthborough@gmail.com and I can update this post to add it.