The Southborough Rotary Club is seeking to "jumpstart" its youth program – Rotary Interact. The "Interact for Trottier" group will hold it's first meeting tomorrow night.
The goal is to get the middle school kids more involved in community service and Rotary.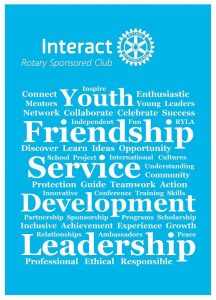 It's not the first Interact group for youth members in our community. Algonquin Interact's high school members will be at Wednesday's meeting to help Rotary launch the new group.
The meeting for Trottier students will be hosted at the Southborough Library (upstairs) on September 28th at 7:30 pm.
Anyone in 6th-8th grade is welcome to join. If you are unable to make this first meeting and want to learn more, you can also email Rotary's Anupama Sehgal at anu9873@gmail.com.