St. Mark's Episcopal Church is promoting it's annual "Blessing of the Animals". This year, it's not just about the religious blessing for pets. It's practically a festival for animal lovers.
The event will take place outside of the church this Sunday, October 2nd at 4:00 pm.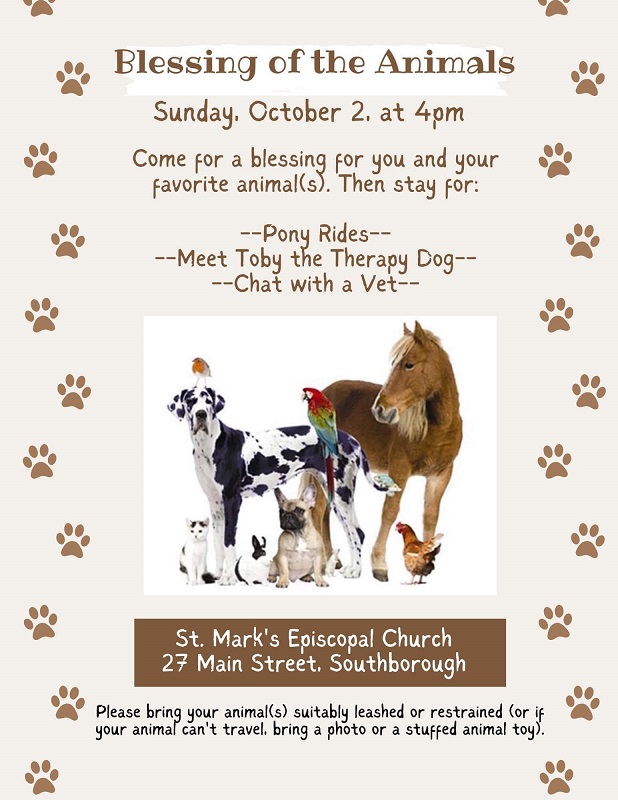 As always, in honor of St. Francis, the church will offer blessings to attendees and their pets. (You don't need to be a member to attend.)
The flyer requests that participants bring the animals "suitably leashed or restrained". Attendees are also welcome to bring photos and/or "stuffed toys."
The Church is promoting that attendees can also enjoy pony rides, a "chat with a vet" station and meeting a therapy dog.