St. Mark's Church is hosting another event with Southborough's Neighbors for Peace. The community is invited to a "Thanksgiving Interfaith Gathering" this Sunday.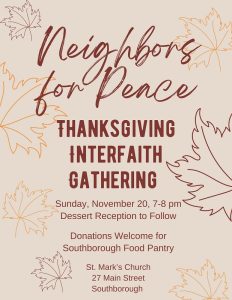 The gathering will take place in the church at 27 Main Street on November 20 at 7:00 pm.
The event will be followed by a dessert reception.
Donations to the Southborough Food Pantry are welcome. To view the pantry's current needs list, click here.