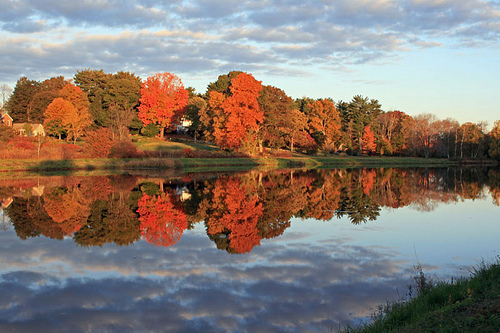 Southborough's Beals Preserve is beautiful year round, but it is especially so in the fall. The Southborough Open Land Foundation, which manages the property, invites residents to enjoy a fall walk on the preserve on Sunday afternoon. Here are the details.
Please join us for a walk at Beals Preserve
Sunday, October 28th @ 1 PM
Meet at the kiosk near the reservoir channel

Learn about some of the history and the natural features of this wonderful property. Join several trustees as well as nature artist/author Gordon Morrison on a walk at Beals Preserve.

Beals Preserve is located on Main St., opposite Chestnut Hill Road. Please park either at the triangle at Main and Johnson Rd. or at the Chestnut Hill Farm parking area. Do not park in the area near the gate. That is a private driveway. You may walk across the driveway to open the gate and go down the lane to the kiosk.